Main content starts here, tab to start navigating

A Blueberry Blog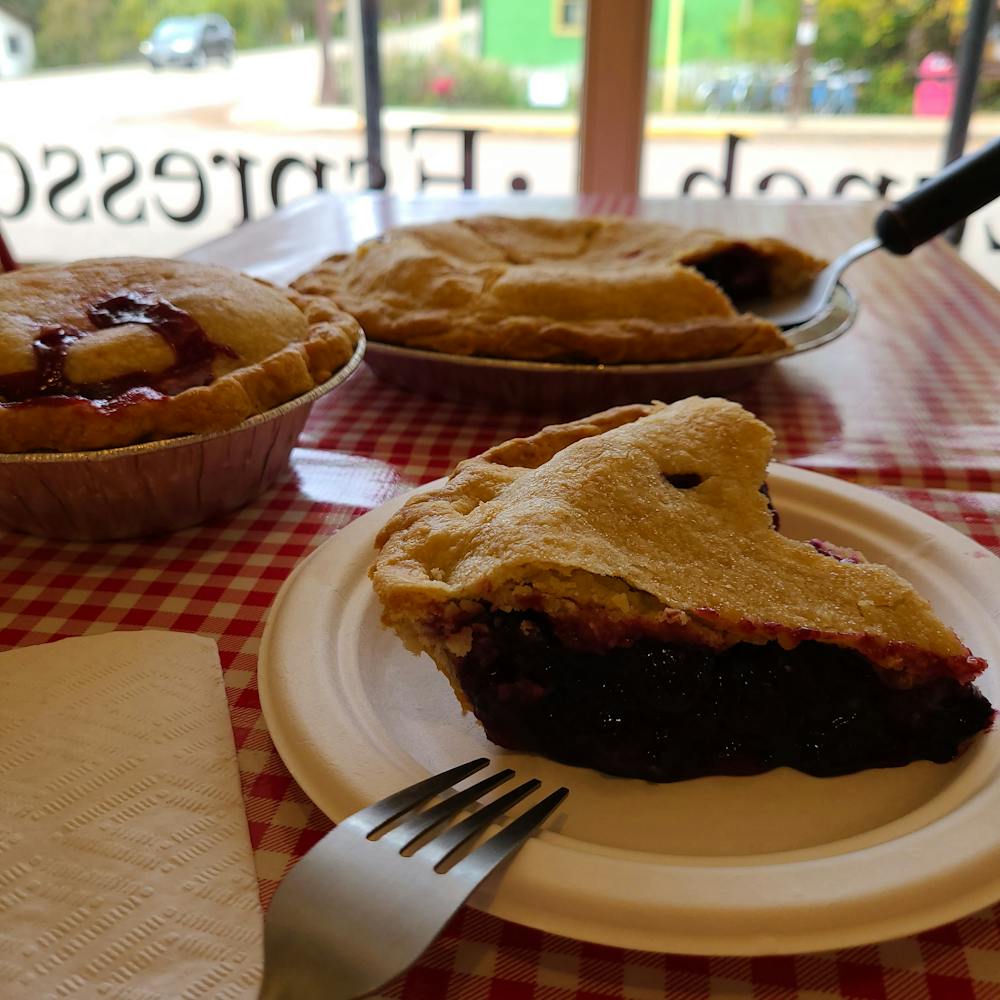 A Blueberry Blog
Berries are a big deal around here. We love berries, all kinds of berries – strawberries, raspberries, blackberries, and blueberries. Oh, how we love blueberries this time of year. Those tiny little purple morsels of tastiness are just starting to ripen and are ready to make us so very, very happy.
There is just something about the blueberry that makes a person very happy. Maybe it's the luscious color. Maybe it's the "pop" and explosion of berry essence when you bite into them. Maybe it's the long and well-loved tradition of blueberries. Blueberries are native to America and have been part of food traditions for 15,000 years or more! The blueberry that we all know – the highbush blueberry came into existence in 1908 and began its climb into the hall of fame for being amazingly delicious and extremely healthy!
Blueberries are an amazing companion to other fruit. We love, love, love our blueberry peach pie – the slight tartness of the blueberry with the gentle sweetness of those delectable peaches… oh my. They show up as a star in our famous Bumbleberry pie, which is our best-selling fruit pie! Strawberries, raspberries, blackberries, and those amazing blueberries all "bumbled" together to create a very happy pie eater.
In July there is a tradition that is deeply anticipated every year, that being our pie of the month – Blueberry Buttermilk. Simple ingredients – our famous pie crust, a rich custard and a combination of blueberry compote and fresh blueberries make for one of the most popular Pie of the Months! You will find it in the shop on weekends starting in July.
Plan a blueberry weekend here on the West Coast of Wisconsin. Stop in for lunch and a piece of Blueberry Custard, go up and pick fresh blueberries at Rush River Berries and create seriously tasty memories.